A complete line of manufacturing equipment makes the move to Superbase® technology stress-free. A Turnkey System arrives on only four pallets and is pre-assembled. Most installations take less than eight hours.
You have the option of purchasing either the entire Superbase® Turnkey System or individual pieces of equipment.
Equipment and Set-Up
Features and Specifications
The complete Superbase® Turnkey System has been designed to offer maximum flexibility of product blending and packaging. The system represents a great value and is suitable for many applications. However, the use of our engineering services is encouraged as your individual needs may not require all of the components shown.
The System comes equipped with two 300-gallon (1136 liter) mixing tanks with agitators, a water meter, an access platform, transfer pump and hoses, a six-head siphon filler, and a manual filling nozzle. It can be set up in as little as 200-300 square feet (19-28 m2) of floor space.
The Tank
Features of the mixing tank (EQSBTKTANK) include:
300-gallon (1136 liter) capacity
304-series brushed stainless steel construction
Cone bottom reduces waste and speeds washouts
Leg extensions elevate the tank for gravity filling
Quick-connect hose fittings make transferring and filling easy
Tank Specifications
Set-up of the mixing tank involves bolting the leg extensions to the tank.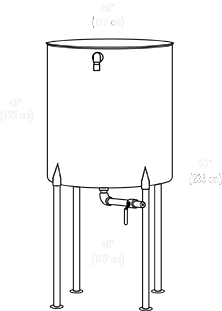 Working Capacity = 300 Gallons (1136 Liters)
Actual Capacity = 341 Gallons (1291 Liters)
Weight of Tank Plus Legs = 240 Pounds(108kg)
Leg Diameter = 2" ID (5cm)
The Transfer Pump
Features of the transfer pump (EQSBTKPUMP or EQSBTKPUMP1) include:
Available as either three-phase or single-phase
Mounted on a dolly for mobility
Includes two sections of 10-foot high pressure chemical hose and 40'' (one meter) pipe with elbow to pump out of Superbase® drums
Fitted with quick-connect hose fittings
Weight = 125 Pounds (57 kg)
The Agitator
Features of the agitator (EQSBTKMIXER or EQSBTKMIXR1) include:
Available in either three-phase or single-phase
Stainless steel shaft and two propellers
¾ HP, 1725 RPM
Agitator Specifications
Set-up of the agitator involves inserting the shaft into the agitator head and slipping the propellers onto the shaft. Mount the agitator to the mixing tank. Unit must be electrically hard-wired.

Weight of Agitator = 50 Pounds (22.5kg)
The Water Meter
Features of the water meter (EQSBTKH2OMT) include:
Reads up to 999 9/10 gallons
Resettable meter
Available in either gallons or liters
Accurate to 1/10 gallon (0.38 liter)
One meter easily supplies two tanks
Weight = 5 Pounds (2.3 kg)
Set-up of the water meter involves plumbing one inch (2.2 cm) water supply line to the top of the meter and one inch (2.2 cm) galvanized line with shut-off valves to each of the tanks.
The Platform
Features of the platform (EQSBTKPLTFM) include:
Arrives completely assembled
Corrosion-resistant coating
OSHA approved railings
Platform Specifications
Weight of Platform = 150 Pounds (68 kg)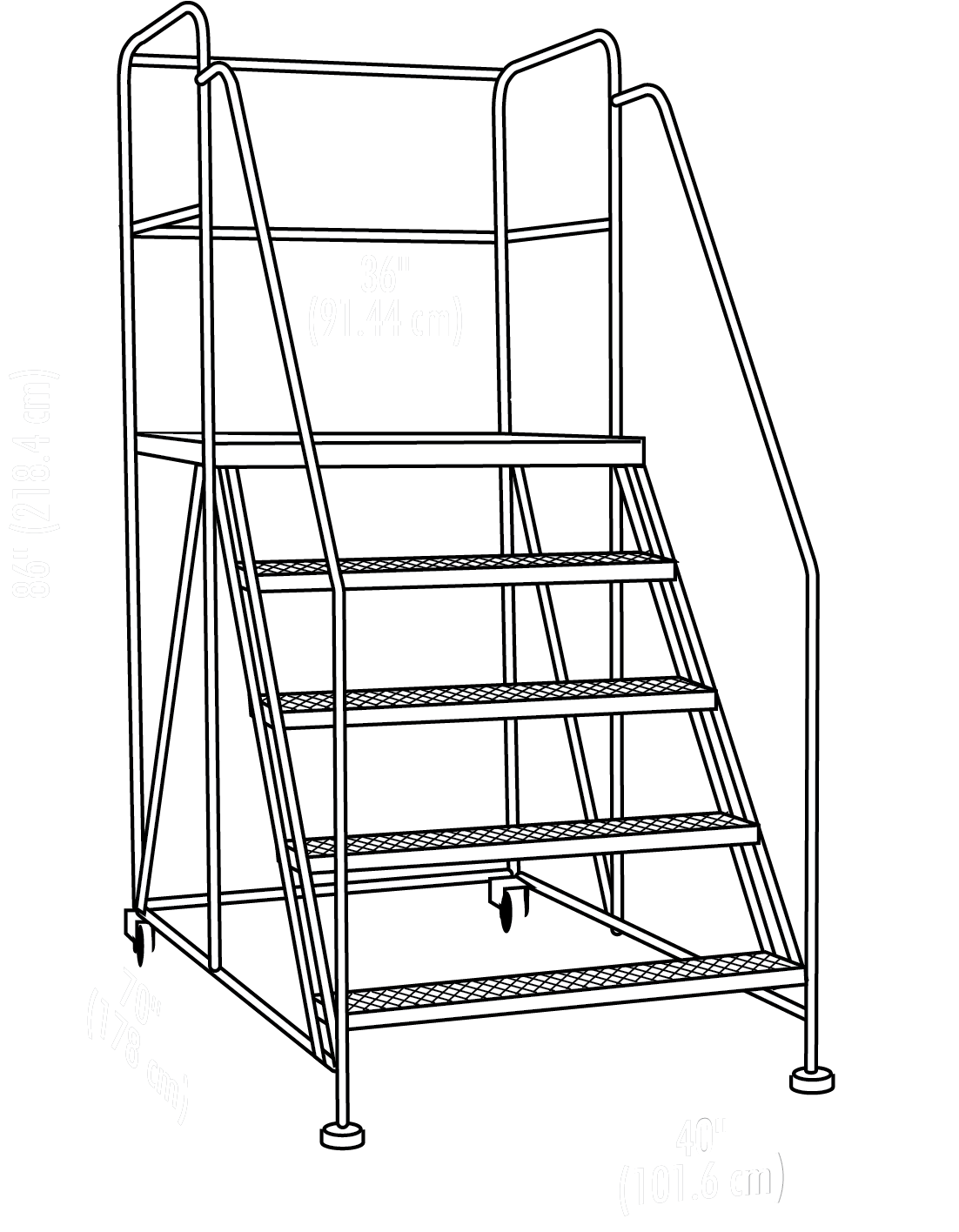 The Siphon Filter
Features of the siphon filler (EQSBTKSPHN6) include:
Comes with six fill heads. Easily fills containers ranging in size from 16 to 128 ounces (0.4 - 4 liters)
Portable unit, allows for easy washouts
Stainless steel construction throughout
12-foot (3.66 meter) clear supply hose allows for flexibility in set-up
Fitted with quick-connect hose fittings
No assembly required
Weight = 110 Pounds (50 kg)
The Manual Filling Nozzle
Features of the filling nozzle (EQSBTKNOZZL) include:
18 feet (5.5 meters) of clear filling hose
Extremely lightweight for maximum flexibility and comfort
Fitted with quick connect hose fittings
No assembly required
Weight = 10 Pounds (4.5 kg)